Media Hub
Thank you for your interest in Original Wisconsin Ducks®, your source for unforgettable Fun and Adventure on Land and Water! Piloted by experienced and entertaining guides, these sturdy World War II amphibious vehicles travel miles of exclusive wilderness trails and feature exciting splashdowns in the Wisconsin River and beautiful Lake Delton!
Our full media kit is available here for your use. You will find feature releases and various background and fact sheets about the attraction. High-resolution photography is available on request. See our photo gallery for a sampling. Please contact us for further assistance.
MEDIA CONTACT
Contact: Andrea Novotny
Novotny Communications, on behalf of Original Wisconsin Ducks®.
Email: anovotny@charter.net
Media: 608.575.7739
Public: 608.254.8751
NEWS RELEASES
FACT SHEETS
PHOTOS / VIDEO
Photos are available for editorial use. All photos must be credited to Original Wisconsin Ducks® — Wisconsin Dells, WI. Please contact us for high-resolution photo needs.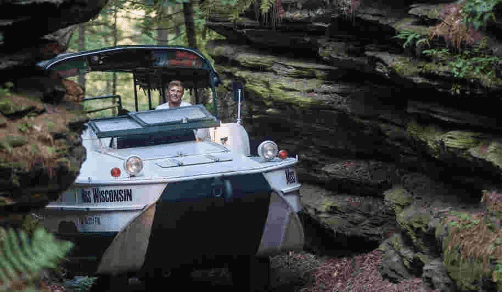 Media Hub Links